Welcome to Avis
Find your perfect car rental from Faro Airport
We've made hiring a car from Faro Airport really easy, so you can hit the open road as soon as you touch down. You'll find the Avis counter in arrivals on the lower floor.

Your journey starts here
The moment you slide into the seat of your shiny, new hire car is where it all begins. Whether you fancy a cute compact, homely hatch, sassy saloon or something even more luxurious, you can unlock the perfect model for your car hire in Portugal.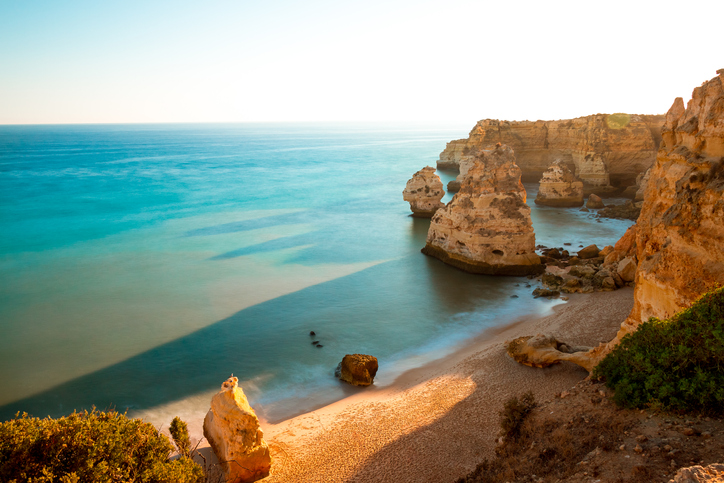 Address & Contact Details
Aeroporto Faro, Est Aeroporto Montenegro, Faro, 8000 124. Tel: 351 289 810 120

Opening Times
| | |
| --- | --- |
| Monday | 07:00 - 22:00 |
| Tuesday | 07:00 - 22:00 |
| Wednesday | 07:00 - 22:00 |
| Thursday | 07:00 - 22:00 |
| | |
| --- | --- |
| Friday | 07:00 - 22:00 |
| Saturday | 07:00 - 22:00 |
| Sunday | 07:00 - 22:00 |
Plan your trip from Faro Airport
Although Faro airport is relatively small it deals with thousands of French, German and British holiday makers (amongst others) daily.

There are buses and other public transport options available from the airport itself but most tend to hire cars or use taxis to get to where they need to go.

The airport is located close to the main city and although small, Faro City is certainly worth a visit.

Once you land you'll find yourself right on the A22 motorway making it an ideal starting point for your Algarve journey.

Draw into the medieval town of Faro with its narrow cobbled streets that bustle with outdoor cafés. Head to Praia de Faro beach and splash around across both sea and lagoon. Back in town, come evening find alluring seafood restaurants and dozens of bars and clubs open until the small hours.
Beyond Faro Airport
There's much more to explore throughout the Algarve. Drive through whitewashed villages, like Alte, 34 miles to the northwest of Faro, and the storied town of Lagos (a great daytrip destination, 55 miles to the west of Faro). Continue 20 miles from Alte and you will be deep in the Serra de Monchique mountains, hiking boots at the ready.

Especially pleasant beaches can be found on an island nature-reserve just off the town of Tavira, 24 miles to Faro's northeast.

Whether you are heading for a specific beach destination or you want to keep your options open and take to the open road, with an Avis hire car you can explore Portugal's captivating landscapes with ease. Enjoy the flexibility of one-way car rental and out of hours returns, or add on features such as child seats for the safety of your whole family.
Portugal road rules
Which side of the road?
In Portugal, please drive on the right side of the road.

Country driving laws
Mobile phones may only be used with a headset or hands-free device
Do not use the horn in a built up area unless in danger
If you're caught committing a driving offence, the police can issue an on-the-spot fine
As you approach toll booths on motorways, don't use the green lanes. These are reserved for drivers using an automatic e-toll payment system. (Please speak to an Avis representative when collecting your rental car if you would like us to register you for this service)

Speed limits
All speed signs will be in km/h.
For a standard Avis rental vehicle with no trailers:
Urban areas: 50 km/h (31 mph)
Rural areas: 90 km/h (55mph)
Motorways: 120 km/h (74 mph)

Unless indicated by road signs.

Child safety / Seatbelt laws
It is compulsory for the driver and all passengers to wear a seatbelt
Children aged under 12 and less than 135cm must be seated in appropriate child restraint for their size
Children aged under 12 are not allowed to sit in the front seat

Please note - It is the child's parent / guardian or vehicle renter's responsibility to fit the child seat.

This road rules information is for provided for general guidance only. We endeavour to keep the information up to date and accurate, but any reliance you place on this information is at your own risk.