Welcome to Avis
Cologne car hire, tailor-made for you
Our Cologne car hire services are conveniently located at Cologne Bonn Airport as well as at Köln Hauptbahnhof, the main train station downtown. Wherever you decide to collect your rental vehicle, our team is waiting to check you in so you can join west Germany's immaculately maintained Autobahn in no time.
The largest metropolis on the Rhine, Cologne is excellently stocked with history, culture, shopping and nightlife. Its twin-spired cathedral is Germany's trump card, being one of the most important pilgrimage sites in Europe and certainly contributing to Cologne's 3.60 million visitors every year.
The picturesque spa city of Aachen, dramatic peaks of the Siebengebirge and the rural Rhineland are all within comfortable driving distance of the city, making Cologne a very appealing destination from which to access west Germany. Our flexible return options permit you to collect your car in Cologne and drop it off at a different destination in Germany or Europe.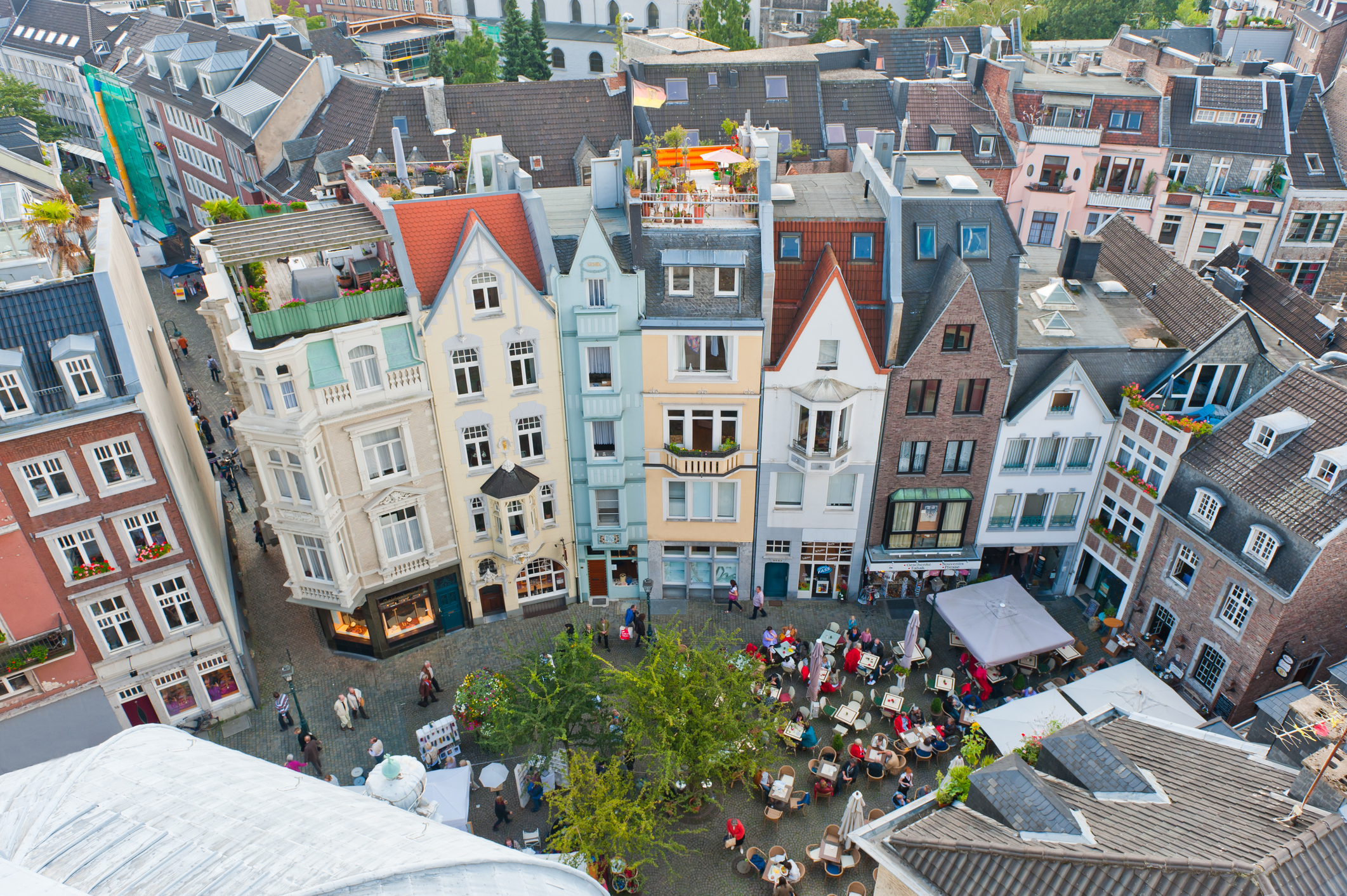 Book direct for the best Avis car rental experience. Here's what to expect:
Price Promise
You'll always get our best prices when booking on this site, or we'll refund the difference.

Peace of mind vehicle cover
Our Comprehensive Zero-Excess cover product means no need to pay or claim.

VIP Treatment
Go straight to your car at our larger stores. Your keys and paperwork will be waiting.

Free Cancellation
Cancel with no charge up to 24 hours before pick-up, if you 'Pay on Collection'

Speedy collection
Jump the queue with pre-prepared paperwork and your vehicle at the ready.

Member-only benefits
Unlock money-off vouchers, free weekends, upgrades and inclusive additional driver cover at no extra cost.
Exploring Cologne
With 2,000 years of history stacked behind it, Cologne has plenty of atmosphere. Rubbing shoulders with Cologne Cathedral are the 12 landmark Romanesque churches that punctuate the old town. Wander the Aldstadt's cobbled streets to discover a charming jigsaw of architectural styles and façades painted a rainbow of pastels. Find steeper history at the squat but stately Roman Tower, dating back to the 1st century.
Step into the present and you'll discover a slick art scene. Home to the international Art Cologne fair every spring, the city's many galleries bristle with contemporary talent. For some al-fresco viewing, take a stroll in Skulpturen Park, dotted with edgy conceptual installations by the likes of Anish Kapoor. Discover vibrant large-scale murals in hip districts such as Ehrenfeld and Belgisches Viertel.
No trip to Cologne would be complete without a taster of its favourite tipple. Cologne harbours more brauhäuser (brew houses) than anywhere else in Europe. For a charming introduction, try Früh near the cathedral. It's more than a century old, and its beer is served with a hearty serving of historic charm.
Beyond Cologne
For those who prefer a glass of red, white or rosé, escape the city into Germany's scenic vineyards. Breeze through the romantic Middle Rhine, just under two hours from Cologne, patchworked with serried ranks of vines. Stop in for a glass of crisp Riesling, which accounts for more than 70 per cent of the grapes grown here.
The chocolate-box city of Aachen, bustling Düsseldorf and Beethoven's birthplace, Bonn, can all be accessed in under two hours from Cologne. If you're more into the great outdoors, the beech-forested Siebengebirge mountains, a 30-minute drive south of Cologne, jut impressively from the Central Uplands. Climbing, hiking and cycling are all popular pastimes here, and there are some 40 volcanic peaks to explore. Scout out Burg Drachenfels, a crumbling 12th-century castle on the rock that's rumoured to be where legendary German hero Siegfried slew a fire-breathing dragon.
Hire a car with Avis in Cologne to explore west Germany, from the turreted city of Zülpich and the verdant Eifel region, all the way to the Belgian border and beyond.
Your top rental locations in Cologne